The list of potential partners for the A$50 billion Australian submarine project has shrunk to three contenders after Prime Minister Tony Abbott announced on Friday that Australia will not partner with Sweden to build its next-gen submarine fleet.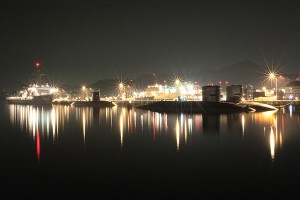 According to Reuters, Sweden's Saab has been ruled out as a possible partner for the project due to its lack of recent experience, leaving France's state-controlled naval contractor DCNS, Germany's ThyssenKrupp Marine Systems and several Japanese companies on the shortlist for the lucrative Government project.
"The last Australian submarine came off the production line in about 2001. As I understand it the last Swedish submarine came off the production line in about 1996, so it's almost two decades since Sweden built a submarine," Abbott told reporters.
"We are working with the three countries that have continuous, relevant submarine experience."
It is understood that the Australian Government is encouraging Japan, France and Germany to bid for the submarine project, with Japan's Mitsubishi Heavy Industries and Kawasaki Heavy Industries considered favourites to land the deal.
Prime Minister Tony Abbott promised the electorate ahead of his election in 2013 that the submarines will be built by the state-owned shipbuilder ASC in South Australia state, only to start backpedalling on the commitment a year later, citing cost and delivery issues as reasons behind the move.
It provoked the rage of powerful labour unions and the political opposition, who demanded the work to be awarded to struggling local shipbuilders.
The growing pressure saw Mr Abbott announce a "competitive evaluation process" for the project earlier this month, which was widely interpreted as an attempt to shore up support ahead of a challenge to his leadership from within the ruling Liberal Party last week.
However, Defence Minister Kevin Andrews has revealed that the "competitive evaluation process" included options for an overseas build, and a "hybrid approach" as well as an Australian build.
The Australian Manufacturing Workers' Union (AMWU) reacted to the news, reiterating its support for domestic shipbuilders.
"This gives no certainty to the shipbuilding industry and we would have concerns about the genuineness of the process. Tony Abbott should be doing everything he can to make sure Australian shipbuilders are given the lion's share of the submarine build," said AMWU Assistant Secretary Glenn Thompson in a media release.
"A number of foreign companies have indicated they are prepared to build the submarines here, with an Australian-based partner and that should be the preferred path forward for the project."