Lockheed Martin Corp, a global aerospace, defence, security and advanced technology company, is increasingly turning its attention to the use of 3D printing and virtual reality simulators to help them cut down the huge costs of producing national security satellites in the face of reductions in US defence spending.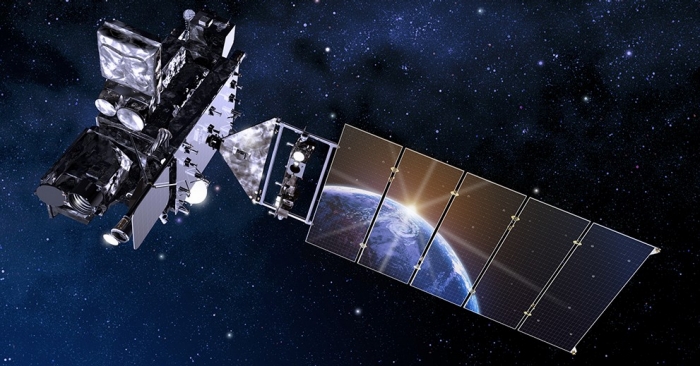 The company – which is the Pentagon's biggest supplier – is expecting to finalise a Government contract to buy two new missile-warning satellites in the next few weeks for 40% less than projected by Pentagon due to changes in manufacturing methods, plant closures and layoffs.
According to Reuters, the deal will be worth around $2 billion.
"We're trying to find new ways of doing things. We're leaving no stone unturned," Mark Valerio, Vice President and General Manager of military space for Lockheed, told Reuters in an interview at the company's facility south of Denver.
Last year Lockheed signed a separate deal with the Air Force to build two military communications satellites for $2.2 billion, which is $1 billion less than initially expected.
The high costs of building large, economically crippling satellites have driven the Air Force to look into the possibility of building smaller satellites that would be less complex to build and cheaper to launch, which alerted smaller companies that have long been shut out of the lucrative market.
Meanwhile, Lockheed engineers are evaluating which satellite components could be made by using 3D printers instead of sending specifications to outside suppliers, which would significantly reduce costs and reduce Lockheed's dependence on parts from suppliers that build about 60% of all satellite components.
"In the next decade, we will completely change the way a satellite is designed and built. We will print a satellite," he said.
Lockheed's interplanetary Juno aircraft, which was launched in 2011 to carry out a NASA mission over Jupiter, carries a 3D printed part, and similar parts are used on the company's revamped A2100 commercial satellites.
"It's real. We're flying it on satellites now."
Mr Valerio added that the company was working on using the new manufacturing technology to build propulsion tanks and was also using a new virtual reality and simulation laboratory at the Littleton site to work through challenges before starting production.
According to him, the lab helped Lockheed to come up with a cheaper and much easier way to replace a faulty circuit card on a SBIRS satellite three years ago, saving $150 million and averting a lengthy round of re-testing.