Home
Tags
Australian Exporter of the Year
Tag: Australian Exporter of the Year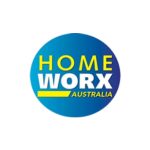 Homeworx Australia is a Sydney-based comprehensive solution provider for blinds and awnings. We specialise in custom-made indoor, outdoor blinds and awnings in Sydney for residential and commercial spaces at affordable prices.
Melbourne based for over 15 years, Melbourne Construction Solutions is a known name when it comes to carpentry solutions for decking & Pergolas, Security, Cafe Blinds and Automation for your property. What makes Melbourne Construction Solutions special is their extensive knowledge about the need of Australian homes which enables them to complete your project on time and in budget. Melbourne Construction Solutions provides services for decking, pergolas, verandahs, carports, home renovation, home extension, new builds, kitchen renovation, bathroom renovation, structural wall removal, and fencing and privacy screens.
Insil is the leading digital advertising agency in Sydney that specialises in providing innovative marketing plan as per the business requirement. Our digital marketing professionals have years of experience and skill to take yours to the top position. For additional information, please feel free to visit our online website today.
Australian Manufacturing, the leading online news magazine dedicated to the manufacturing sector, is currently seeking the services of a volunteer writer to join our...