Home
Tags
Central European Bank
Tag: Central European Bank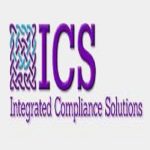 Integrated Compliance Solutions (ICS) has been providing support and supplying end to end compliance solution since 2007 to all over Australia.
QldRecyclers is one of the leading auto recycling company, Who buy Scrap Metal in Brisbane. With more than 10 years of experience.

We focus on the B2B buying journey by addressing digital, data, content, communications, technology, lead generation/nurturing to create more leads and better quality leads.
ATM ID RFQ-0962A Agency: Defence Materiel Organisation - Electronic Systems Division Category 23210000 - Electronic manufacturing machinery and equipment and accessories Close Date & Time: 12-Jun-2013 12:00 pm (ACT...