Home
Tags
Electricity sector transformation
Tag: electricity sector transformation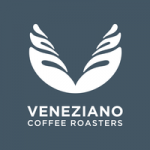 Buy coffee beans online with Veneziano Coffee Roasters. https://venezianocoffee.com.au/
QldRecyclers is one of the leading auto recycling company, Who buy Scrap Metal in Brisbane. With more than 10 years of experience.

We focus on the B2B buying journey by addressing digital, data, content, communications, technology, lead generation/nurturing to create more leads and better quality leads.
The experts of Aabacus Roofing have complete knowledge about various high quality roof painting materials and make sure to provide you high quality and...