Home
Tags
IIOT telemetry system
Tag: IIOT telemetry system
Established in 2001, Master Cleaners has grown to become one of Melbourne and Sydney's most reputable cleaning organisations. At Master Cleaners, our job goes beyond cleaning: we help promote hygiene and health within all kinds of builds and businesses including offices, hospitals, schools, and homes.
QldRecyclers is one of the leading auto recycling company, Who buy Scrap Metal in Brisbane. With more than 10 years of experience.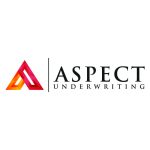 Insurance intermediary agency in Collingwood, Melbourne providing a wide range of personalised insurance services such as underwriting, broking & consulting. Backed by Llyod's as its Coverholder, by Empire Insurance Services as its Corporate Authorised Representative and by Steadfast as its authorised Broker, we offer tailored insurance services to the varied needs of our clients.
If you are looking for Building Supplies in Melbourne then visit Melbourne Bathroom Shop today. Contact us on (03) 8822 3368 to know more...