Multi award winning real estate agents, ranked amongst the top property agencies in the Redcliffe area.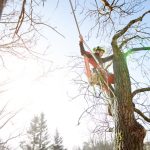 Jack of all Trees is a locally owned, operated tree removal and arborist Adelaide business that cares about the community and its reputation within it.
Melbourne based Cranbourne Signs is a known name when it comes to experts in sign, design and print related services. With a team of experts, Cranbourne Signs sees to it that their customer's requirements are matched, and they deliver the services as expected by their customers.
David Lennon is your coach, guide, and mentor when it comes to business advice in Melbourne. Are issues regarding your products, marketing, and pricing...