Nexvet Bopharma, a global clinical-stage biopharmaceutical company which develops novel biologic therapies for companion animals, has signed a ten-year collaboration and distribution agreement with Virbac, one of the world's largest animal health dedicated companies.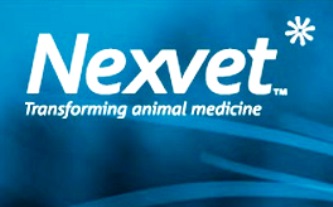 "Virbac is an established leader in the companion animal health space with expertise in navigating the differentiated regulatory and commercial environments within European and other international markets, which together represent over 50% of the global market for companion animal health. This partnership is a strategic milestone, securing NV-01's commercial launch in key international markets by accessing Virbac's proven expertise and networks," commented Dr Mark Heffernan, Chief Executive Officer of Nexvet.
Under the terms of the agreement, Nexvet will have responsibility for development, manufacturing and supply of NV-01 – its most advanced product – while Virbac will provide clinical and regulatory advice and have responsibility for distribution, marketing and sales of NV-01 in Europe and other non-US or Canadian territories.
The deal will also see Nexvet retain sole distribution rights to NV-O1 in the US and Canada, while Virbac will have the right to negotiate access to future Nexvet products on a product-by-product basis for development, distribution, marketing and sales.
In addition, a Joint Steering Committee will be established to optimise clinical development, regulatory submissions, medical education and marketing strategies.
According to the press release by Nexvet, the parties have also agreed to share profits from Virbac's sales of NV-01 equally, with Virbac to pay Nexvet milestone payments upon NV-01's first marketing authorisation and its first commercialisation in a major European country.
"We are impressed with the Nexvet platform technology, PETization™, and its ability to rapidly create a unique and differentiated portfolio of biological products. NV-01 is unlike any other product on the market or in clinical development for chronic canine pain, and we look forward to working with the Nexvet team to optimise the development and launch of this innovative product in key global markets," commented Christian Karst, Member of the Executive Board of Virbac.