Home
Tags
Pixie Ice Cream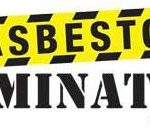 With over 10 years of proven experience in the Queensland construction and asbestos removal industry, our dedicated and professional team offers customers fully-integrated removal of asbestos and related services in and around the North Queensland, Brisbane, Sunshine Coast & Gold Coast regions.
Multi award winning real estate agents, ranked amongst the top property agencies in the Redcliffe area.
Having a wasp's nest in or around your home is an unpleasant situation to be in, especially if you have small children or somebody...