Home
Tags
Survey of purchasing managers
Tag: survey of purchasing managers

We focus on the B2B buying journey by addressing digital, data, content, communications, technology, lead generation/nurturing to create more leads and better quality leads.
Established in 2001, Master Cleaners has grown to become one of Melbourne and Sydney's most reputable cleaning organisations. At Master Cleaners, our job goes beyond cleaning: we help promote hygiene and health within all kinds of builds and businesses including offices, hospitals, schools, and homes.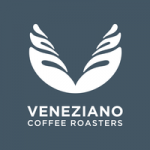 Buy coffee beans online with Veneziano Coffee Roasters. https://venezianocoffee.com.au/
Maintain the health of trees is critical if you don't want them to die. You can call the tree pruning trimming Sydney services regularly...