Home
Tags
Unicracking unit
Diversified technology and manufacturing leader Honeywell announced that the Indonesian state-owned oil and natural gas corporation PT Pertamina will use their UOP technology to...
Is your mattress making you sick and sleepy? It's certainly possible consider the toxins, allergens, and soil that lurk below the surface of your bedding. We spend a third of our life sleeping, so having your mattress deep cleaned can make a main impact on your health. Deluxe Mattress Cleaning Sydney can help bring back your mattress back to like-new condition. That means removal your bed of dust-mites, the dead skin cells they feed on, and any other allergens or harmful organisms. Mattress Cleaning Sydney will also refresh the way your mattress looks, removing even the most deeply fixed stains and spots. Once complete, your mattress will look, smell, and feel just like the day it was purchased. So, give us a call @1300 362 217, we even offer a free estimate to help you make the accurate cleaning decision. We are fully qualified, insured & bonded. We are available 24 hour / 7 Days a week.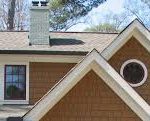 North Vancouver Roofing has worked tirelessly for years helping more area homeowners and businesses receive the quality that they deserve. When you need to...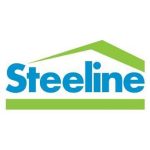 Steeline Roofin Spot has sales branches from Gladstone QLD to Lismore NSW. We are committed to delivering a superior standard in Australian steel products such as sheds, carports and garages.
Rulethirteen delivers a Business Consulting Service with range of online elearning tools, resources and professional consulting services, Project management, Consolidating processes, Marketing advice to...