Tasmanian Premier Lara Giddings and Minister for Economic Development David O'Byrne have both attended the official opening of the redeveloped Huon Valley Shed on Sunday.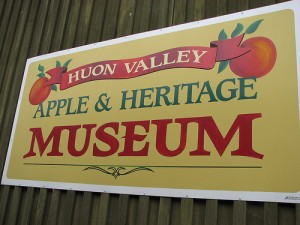 According to the media release, the Tasmanian Government has supported the project with a $150,000 grant that was set aside for the re-development of the Apple museum.
"This support has enabled William Smith and Sons to invest more than $800 000 in to the purchase and re-development of the Apple Museum," Ms Giddings said.
"The result, being an amazing new-look attraction, will highlight some of the great cider producers in the Huon Valley region. The new cellar door/tasting bar and 40 seat café, will provide a drawcard for tourists to the area as well as promote the region's growing cider industry."
Ms Giddings believes that the beautiful natural environment and reputation for premium produce gives the Tasmanian brand key advantage over its competitors.
"The world cider market is rapidly expanding and the emergence of a number of niche cider producers within the Huon Valley is a demonstration of Tasmanian businesses innovating and adapting to changing world markets."
"Just last month, Willie Smith joined other local producers to showcase Tasmanian wines, food and attractions in Sydney as part of a new approach to marketing Tasmania internationally."
Minister for Economic Development David O'Byrne said initiatives like renovating the Huon Valley Apple Museum and the efforts of local cider producers were of great importance for diversifying the country's economy and securing bright future.
"This development not only expands on Tasmania's reputation for premium food and beverages, but will attract more tourists to the stunning Huon Valley region and surrounds."
"It is another example of how government can assist local Tasmanian businesses to play to their strengths, create jobs and grow our economy. Not only has this grant facilitated the redevelopment of a much-loved local tourist attraction but it supports a strategic investment that will continue to build the local community," Mr O'Byrne said.
According to him, the Government has placed food, agriculture and tourism as priority sectors in its Economic Development Plan. He said the opening of the Apple Shed showed the importance of having a strategy to promote Tasmania as a leading producer of cider in Australia and a centre for cider tourism.
"It is a great new attraction, not just for the future of the cider industry in Tasmania, but for the local Huon Valley community," concluded Mr O'Byrne.