South Australia has signed a Memorandum of Understanding with the China Development Bank, marking the one-year anniversary of the State Government's China Engagement Strategy.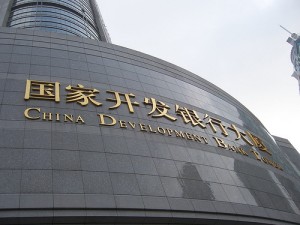 According to the article featured on the DMITRE official website, the Memorandum was signed by Manufacturing, Innovation and Trade Minister Tom Kenyon.
"China is our largest overseas export market, accounting for almost one-fifth of our exports, and is our number one source country for overseas students. Fully owned by the Chinese Government, China Development Bank is one of the largest project and infrastructure banks in the world and supports Chinese state-owned enterprises in their investment activities," said Mr Kenyon.
"The China Development Bank is considered a fundamental part of the Chinese economy and it has helped fund a significant part of the growth seen in China in the last decade. This agreement builds on the State Government's South Australia – China Engagement Strategy launched 12 months ago, which aims to build stronger alliances with China and take advantage of industry, business and community benefits."
Four key agreements have now been signed over the past year:
–          A Memorandum of Understanding with Shandong;
–          A Memorandum of Understanding between the South Australian Department for Manufacturing, Innovation, Trade, Resources and Energy and the Qingdao Bureau of Commerce;
–          A sister city agreement between Adelaide City Council and Qingdao Municipal Government and
–          The Memorandum of Understanding with the China Development Bank.
South Australian research institutions and businesses have also made key agreements in China, including:
–          A cooperation agreement between Adelaide pipe specialist Basetec Services and Chinese materials manufacturer Sinoma Jinjing Fibreglass Co;
–          Local wineries, Belvidere Wines and Gemtree Vineyards have moved from strong trade with China to build investment partnerships;
–          Partnerships between the University of South Australia and Flinders University with Chinese institutions and businesses for joint research efforts;
–          A prequalified buyers delegation from China resulted in wine sales of approximately $500,000 across the state;
–          A $30 million investment by Orient Zirconic for the reopening of the Mindarie mineral sands mine.
"I think the most pleasing outcome is the increased contact and closer relations that have resulted from all the activity we've undertaken," Mr Kenyon said.
"Our successes in implementing the South Australia – China Engagement Strategy reflect the significant input of businesses, industry groups, cultural and trade associations and individuals, here and in China."
Copies of the South Australia – China Engagement Strategy are available at www.dmitre.sa.gov.au/china.