Australian bank and financial services provider Westpac has released a report on Tasmania's economy which showed positive trends in the state's employment and housing sectors, as well as a steady population growth.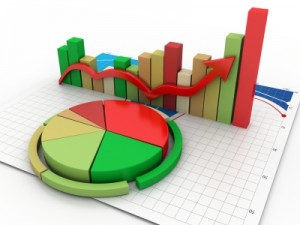 The report, which was released on Wednesday, has found that total employment in Tasmania has risen by 4% in 2014, prompting acceleration in consumer spending and increase in building activity.
"State population growth has improved.  Employment is on the rise and the unemployment rate has declined," the report states.
"Consumer spending is advancing against this backdrop of a housing upturn and a strengthening labour market.  Consumption expanded by 0.7% in the September quarter and by 1.8% over the past year, a turnaround from a 0.4% decline over the previous year, representing a solid rise in per capita spending."
The report has also identified tourism, education and agriculture as sectors offering opportunities for growth, particularly with the currency down sharply against the US dollar.
Treasurer Peter Gutwein said the report showed that Tasmania was finally heading in the right direction under the Liberals.
"Since the election over 6,000 jobs have been created, business confidence is through the roof, retail sales are at their highest ever levels and the building and construction sector is heading into a boom that is seeing housing and major construction projects being built right around the State," Mr Gutwein stated.
"Our long-term Plan will see more jobs created through building business confidence, fixing the planning system, making sure Tasmania is open for business with our innovative EOI process for developments in our national parks and World Heritage Areas and grabbing opportunities in China with both hands."