Australian oil and gas exploration and production company Santos has secured $1 billion bilateral bank loan facility ahead of a potential balance sheet shake up in the new year.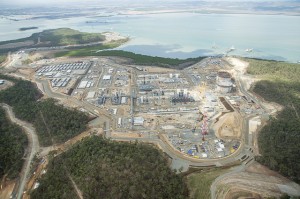 The ANZ loan comes two weeks after the energy giant abandoned a Euro debt raising believed to be worth 500 million euros.
Santos Chief Financial Officer Andrew Seaton said that the facility further strengthens the company's conservative liquidity profile.
"This facility provides a substantial buffer over and above the company's funding needs in the current uncertain oil price environment," Mr Seaton stated.
According to Yahoo news, Santos recently reduced planned spending by $700 million and is considering asset sales in response to the weakest oil prices in five years.
Analysts say that Santos' move to secure new debt would give the company flexibility if it required capital for the completion of the Gladstone liquefied natural gas (GLNG) project in Queensland – which is due to begin production next year – or the ramp up of the PNG LNG project in Papua New Guinea in 2015.
"It may indicate that perhaps we will see a little bit of a shake up in the balance sheet when they report through December and that's to be expected as the oil price has gone down," said Fat Prophets Resources analyst David Lennox.
He said ANZ's loan was proof that Santos' balance sheet was in good condition.
"ANZ wouldn't fork out $1 billion if it thought Santos was on the verge of some disaster," he said.
Santos' share price has plunged sharply in recent weeks, hitting a decade low of $7.00.
The record low share price has wiped $8 billion from its market value in just three months, with the stock losing a third of its value in a week at the start of December.