TerraCom Limited has unveiled plans to construct a 60Mw solar power station on rehabilitated land at the Blair Athol coal mine which has historically produced a high quality thermal coal for over 100 years.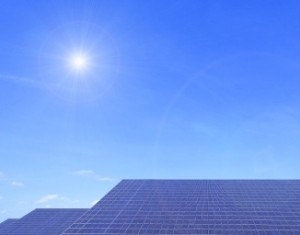 The company, which recently acquired the mine via its wholly owned subsidiary Orion Mining, is planning to construct the station on a 50 hectare site while bringing the mine back into production.
The mine is expected to restart operations in the 4th quarter 2016 with a production capacity of 2Mtpa of coal.
Terra Com Chairman Cameron McRae said the Quantum Group from Singapore will work with GHD in Queensland to initially plan the solar power system.
"TerraCom is keen to play a role in helping the Government deliver on its renewable energy targets. Blair Athol is well placed to achieve this due to its close proximity to the electricity grid," Mr McRae noted.
"The Quantum Group are industry leaders in alternative energy generations and we are very pleased to announce that Queensland energy expert Mr John O'Brien shall lead the planning from GHD."
The Company is now awaiting Queensland Government approvals for the Blair Athol lease to be transferred from the current owners. Mr McRae said rehabilitation and mining operations will commence as soon as permission is granted.
"The introduction of a Solar Power Station constructed on rehabilitated mine land will provide a long term future for Blair Athol as a solar hub which will mean Blair Athol will be again helping to power Queensland's growth."