Lion Air, Indonesia's largest private airline and one of the fastest growing carriers in South East Asia, has contracted Thales to equip its avionics package on all 234 new Airbus A320 fleet purchased by Lion Air.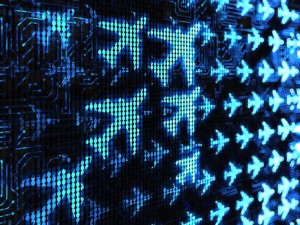 According to the press release by Thales, the order is the largest ever order for Airbus single-aisle aircraft placed by Lion Air.
Thales is a global technology leader in the aerospace, transportation and defence & security markets that designs, develops and deploys equipment, systems and services that meet the most complex security requirements.
"Our position as partner of choice for avionics equipment in Asia has been considerably strengthened this year. After the success with China Eastern, the renewed confidence placed in us by Lion Air in this very ambitious fleet renewal, demonstrates how Thales is fast becoming a leading player in this region," said Daniel Malka, Thales Vice President and General Manager of Avionics Services Worldwide.
"With state-of-the-art equipment and advanced technology in avionics, Thales's avionics suite will increase the safety of Lion Air's aircraft by easing the journey during hazardous weather conditions and provide a comfortable flight experience for our passengers," said Rusdi Kiran, CEO of Lion Air Group.
The avionics suite fitted on the new planes will include the Thales TopFlight Management System, which includes powerful hardware combined with the latest certified Airbus Release 1A software to offer second to none reactivity and unique features such as secondary flight plan, realistic navigation trajectory computations or FMS Landing System capabilities (FLS) to flight crew.
The avionics suite will also include the ACSS  T3CAS  surveillance platform – a complete surveillance solution that integrates TCAS, TAWS and a transponder in a single 6MCU box on the Airbus Single Aisle aircraft – and the 100% autonomous  ELT Integra, Emergency Locator Transmitter, which is an extension of OROLIA (formerly KANNAD) ELTs range and the only ELT with automatic switching of the internal antenna upon detection of failure of the external antenna connection.
For further information, please go to www.thalesgroup.com