Global technology leader Thales has signed a $100 million contact to supply rifles, grenade launchers, spare parts and various ancillaries for the Australian Department of Defence.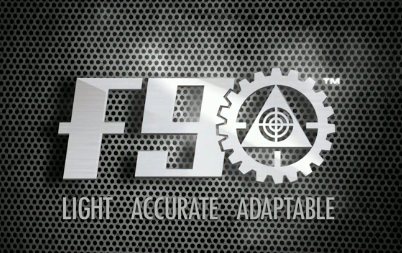 Under the contract, Thales will supply the Australian Defence Force (ADF) with its F90 assault rifle, which will be manufactured in the company's facility in Lithgow, regional NSW.
The F90 assault rifle is a light, versatile weapon that meets the highest standards of performance and reliability and has been well-received by soldiers in various trials.
Weighing at 3.25 kg, the rifle enables fast reaction times and rapid target acquisition, providing a clear advantage in close quarters combat. NATO standard rails and NATO ammunition interoperability provide adaptability for a wide range of mission profiles.
"Packing a punch, the F90 includes an integrated side loading 40 mm grenade launcher that can be attached in just a few seconds by the soldier – a potentially decisive capability providing flexibility on operations," reads Thales' product overview.
"The grenade launcher itself is equipped with a lightweight robust quadrant sight that ensures rapid target acquisition, can be used at night, and is compatible with night vision goggles."
Kevin Wall, Thales' Armaments Vice President in Australia, said the weapon represents a significant upgrade on the long-serving Austeyr F88 and marks a new era for Australian soldiers and their weapons.
"Our soldiers deserve the best possible equipment, and the F90 delivers on all counts. Enhancing the Austeyr is the most cost-effective way to deliver a capability upgrade, and we've worked closely with Defence and Army units to design, test and manufacture this world-class weapon. We're now looking forward to getting it into troops' hands as quickly as possible," said Mr Wall.
"The F90 is born from over 100 years of engineering and manufacturing expertise at Lithgow, and this is the latest chapter in Lithgow Arms' long contribution to Australian military operations."
The company will supply two versions of the new assault rifle – a standard rifle with a 20" barrel, plus a carbine with a 16" barrel – with deliveries to the ADF to begin in the next few weeks.