The Australian Made Campaign announced yesterday that Glenn Cooper AM, Executive Chairman of South Australian icon Coopers Brewery Ltd, will be the new Chairman of Australian Made Campaign Ltd.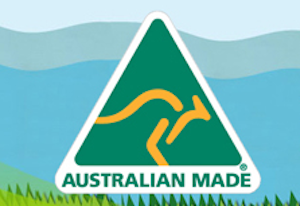 According to the media release by Australian Made, Mr Cooper is the right man for the job due to the fact that he has extensive experience in numerous roles, aside from serving on the Australian Made Campaign Board of Directors for seven years.
Mr Cooper was the former Chairman of the Adelaide Fringe and Adelaide Convention and Tourism Authority and also served as a member of the Australian Logistics Council.
The Australian Made Campaign further appointed Allyn Beard, Marketing Director of Sydney based mattress manufacturer A.H. Beard, as Deputy Chairman, while Neil Summerson, who recently completed a five year term as Chairman of the Bank of Queensland, was re-elected as treasurer.
"Australian Made welcomes Mr Cooper to the position and we look forward to his leadership in directing this very important campaign to help businesses promote their genuine Aussie products both locally and internationally," said Australian Made Campaign's Chief Executive, Ian Harrison.
"I am very passionate about local manufacturing and look forward to working with my Board colleagues and the team at AMCL over the next few years to lift the profile of this important campaign even further. The famous Aussie Made logo is a very valuable tool for Australian consumers and businesses — our job is to spread that message," Mr Cooper said following his election.
The Australian Made Campaign is the not-for-profit organisation that manages the famous green-and-gold Australian Made, Australian Grown (AMAG) logo and is directed by a national board that consists of ten directors who in turn are elected by the Australian Business community from the Australian Chamber of Commerce Network and the National Farmers' Federation.