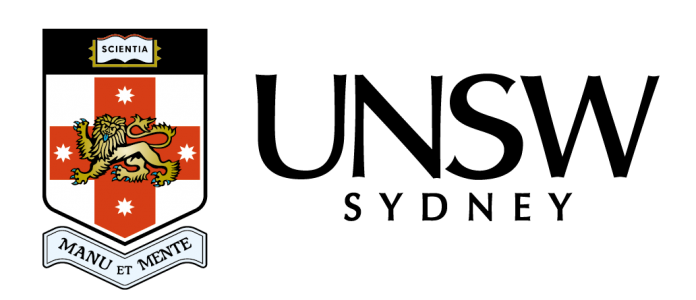 Media Release
UNSW Engineering has welcomed a new report on the future of engineering education in Australia – and believes it is already ahead of the curve in respect of many of the recommendations.
The Australian Council of Engineering Deans (ACED) recently released a set of proposals following a major review of professional engineering education in Australia.
In their 'Future of Engineering Education in Australia' report, the ACED recommended "a re-balancing of the theory-practice components of professional engineering education, with a greater emphasis on practice, including the human dimensions of engineering".
They also urged that students should be motivated to "solve 'real-world' problems and want to see that engineering practice addresses societal needs".
But Professor Maurice Pagnucco, Deputy Dean (Education) of the Faculty of Engineering, says UNSW is already delivering the innovative and dynamic programs of the future to its current students, as well as developing even more progressive educational systems through its involvement with the TEDI-London and Multiversity projects.
"I think we are way ahead of this report," Professor Pagnucco says. "We are already the largest engineering faculty in Australia, and the most highly ranked, but we are also showing ourselves as thought leaders in this education space.
"For example, already at UNSW we have the ChallENG program which incorporates experiential learning into our courses. One of the pillars of that program is VIP – or Vertically Integrated Projects – that enables undergraduate and postgraduate coursework students to participate in projects run by our main research groups.
"We also have the Assistive Tech Hub, where students co-design and prototype an assistive technology with a real client with a disability to improve their lifestyle."
Engineering students at UNSW also have access to three specific Makerspaces that boast power tools and machinery for metalwork, 3D printers and extensive electronics prototyping facilities, plus digital fabrication equipment.
All these are available not only to complete course requirements, but also to explore personal projects.
Prof. Pagnucco says UNSW is at the vanguard of teaching, thanks to the way its courses are being designed and revised.
"Another major initiative in terms of engineering education has been the Course Design Institute, which professionally enhances what our academic staff provide," he says.
"We help academics redesign courses, focusing on learner-centred teaching – and we have noted the high level of student satisfaction from courses that have been redesigned through that process."
Despite already being at the forefront of educational development, UNSW is involved in an even newer form of higher education for engineers.
The TEDI-London project has been designed to create a contemporary learning environment in which students become empowered and creative self-learners, working alongside employers and academic coaches.
Traditional lectures have been replaced with practical project work, supported by an online 'Learning Tree' to develop the specialist skills needed by future engineers.
The program, a collaboration between UNSW, Arizona State University and King's College London, will launch in the UK this month with an initial cohort of around 30 students.
Prof. Pagnucco says TEDI-London could help redefine what it means to study engineering.
"Most of the learning will be done through projects and experiential, hands-on type learning. And in terms of teaching the theoretical knowledge, we have introduced the Learning Tree," he explains.
"The Learning Tree is designed to break the teaching up into very small chunks – maybe three hours each – that can then be linked together in different ways to achieve the same ultimate goal.
"The theoretical components will be linked with projects being done at the same time which are real-life industry challenges that have been co-designed and delivered with support from employers.
"What this new system does is reflect a more continuous learning journey that is expected to be even more standard in the future."
Yet another exciting project is the NUW Alliance's Multiversity – an Australia-first collaboration between UNSW, University of Newcastle, University of Wollongong, Western Sydney University and TAFE NSW – which aims to deliver a new approach to education and training.
The program, based at Western Sydney Aerotropolis, is designed to provide industry-engaged teaching and research across a breadth of STEM-specialist disciplines, including engineering, aerospace, advanced manufacturing, and defence.
"Multiversity will blur the distinction between High School, the Vocational Education and Training (VET) sector and Universities," Prof. Pagnucco says.
"Although the emphasis is slightly different, the aim once again is to ensure there is a more continuous transition of education – this time from school, to VET and through to universities."
Meanwhile, the ACED report included a warning that insufficient women were being attracted to engineering, representing an ongoing massive loss of potential talent for the profession and the nation.
Prof. Pagnucco highlighted UNSW's Women in Engineering project that aims to achieve a 30 per cent female cohort by 2025 (currently 27 per cent). In addition, the UNSW Girls in Engineering Club is an initiative that creates a fun and inspiring community for high school girls interested in a career in engineering.
UNSW is also working hard to improve its proportion of Aboriginal and Torres Strait Islander students in engineering programs – another recommendation of the ACED report.