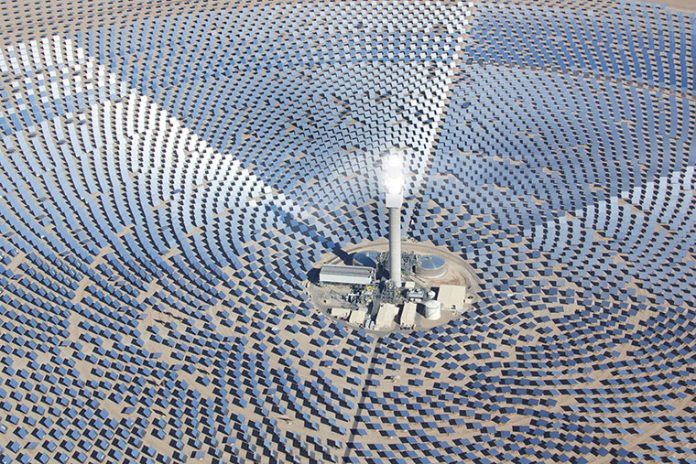 South Australian Premier Jay Weatherill announced that California-based renewable energy company SolarReserve has been awarded a contract to build a 150MW solar thermal plant near Port Augusta.
A key part of the State Government's Energy Plan, the 150MW plant will be the biggest of its kind in the world and will supply all of the Government's power needs.
Called Aurora, the plant will produce synchronous renewable energy that can be dispatched into the grid when needed, improving grid security and stability, and allowing for greater levels of renewables to be integrated into the system.
In making the announcement, Mr Weatherill said the project will generate some 700 new jobs in the state.
"The Aurora Solar Energy Project will enhance South Australia's reputation as a leader in clean, cheap renewable energy," the Premier said.
"The project will also deliver about 700 jobs, with requirements for local workers, in the Port Augusta region and will support additional jobs in the long term. This is a terrific result for the people of Port Augusta who have campaigned hard to deliver this outcome for their community."
Energy Minister Tom Koutsantonis said the Government will pay an expected levelised price of $75/MWh, and no more than $78/MWh.
"By using our purchasing power to underwrite the entry of a new player into the market, we can increase competition and put downward pressure on power prices for South Australians," the Minister said.
"This facility, in addition to our State-owned power plant and the world's largest lithium ion battery, will help to make our energy grid more secure."
SolarReserve CEO Kevin Smith said the plant will have a net capacity of about 135MW under 'normal operating conditions', with the ability to increase that output in favourable conditions, such as in the evening.
"Aurora will provide much needed capacity and firm energy delivery into the South Australian market to reduce price volatility," Mr Smith said.
"SolarReserve looks forward to continuing to work with the South Australian government and stakeholders, including the Port Augusta community where the project is located, to support Federal and State renewable energy targets, stimulate long-term economic development, and create new jobs and businesses."
Construction of the $650 million facility will commence in 2018 and is expected to be completed in 2020.
Image credit: www.solarreserve.com