SABMiller has accepted an increased takeover bid from rival Anheuser-Busch InBev.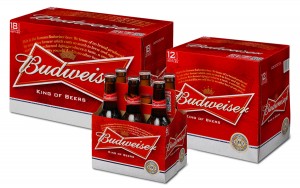 The deal, worth around $104 billion, will result in a new company that will make about 30% of the world's beer.
The merger of the two beer companies would bring household brands such as Budweiser, Corona and Stella Artois together with Pilsener Urquell, Grolsch and Peroni, and give the combined company a major presence in the US, China, Europe, Africa and Latin America.
If the deal is approved by regulators, it will be the biggest deal ever in the beer industry and among the top five acquisitions of all time.
According to the official announcement, AB InBev will pay 44 pounds (about $68) share in cash for a majority of SABMiller's shares.
"The all-cash offer represents a premium of approximately 50% to SABMiller's closing share price of GBP 29.34 on 14 September 2015 (being the last business day prior to renewed speculation of an approach from AB InBev)," SABMiller said.
The two companies have until 28 October to reach a formal agreement under British mergers-and-acquisition legislation.
"The announcement does not constitute an offer or impose any obligation on AB InBev to make an offer, nor does it evidence a firm intention to make an offer within the meaning of the Code. There can be no certainty that a formal offer will be made," SABMiller said.
Lazard advised Anheuser-Busch, and Robey Warshaw, JPMorgan Chase, Morgan Stanley and Goldman Sachs advised SABMiller.
The law firms Linklaters and Hogan Lovells advised SABMiller, while the law firms Freshfields Bruckhaus Deringer and Cravath, Swaine & Moore advised Anheuser-Busch InBev. Clifford Change is advising the controlling shareholders of Anheuser-Busch InBev.
The two companies said that a further announcement will be made "when appropriate".