Thomas Foods International, Australia's largest 100% family owned meat processing company, has signed an agreement with Thailand based conglomerate Charoen Pokphand Group that will allow the commencement of planning into a new large-scale advanced food processing centre in Adelaide.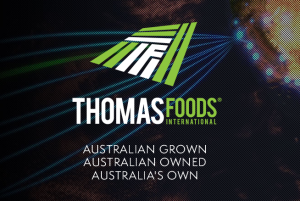 The agreement, signed during the recent State Government trade mission to South East Asia, will boost the state's food industry which is expected to become an important driver of jobs following the departure of Holden.
Premier Jay Weatherill congratulated Thomas Foods on the agreement, saying the State Government will support the delivery of the project for South Australia's food industry.
"CP Group have recognised South Australia's natural competitive advantage for the production of clean green safe food for the world and are backing one of our great local companies," said Premier Weatherill in a media statement.
"This agreement will allow the two companies to develop plans for a large-scale food processing facility like no other currently in Australia – using high tech equipment to prepare and package foods for distribution across Asia and the world."
Darren Thomas from Thomas Foods International said the new agreement with one of the world's largest food companies was a significant development for the family owned company.
"To emphasise the scale of this agreement for us, it should be pointed out that CP Group have a reported turnover of US $43 billion and employ more than 300,000 people across 17 countries," Mr Thomas said.
"Through this new facility, South Australian food would be valued-added locally in many different formats such as further processed, cooked or meal ready solutions – then exported to Asia and other countries around the world. For Thomas Foods, this will allow us to grow our workforce and send South Australian produce into more homes across the world."
The announcement follows a State Government business mission to Singapore, Malaysia and Thailand, which was led by Premier Weatherill and supported by the Minister for Investment and Trade Martin Hamilton-Smith and ACM Sir Angus Houston, who was recently appointed as Special Envoy – Trade and Investment, with a particular focus on South East Asia.
Mr Hamilton-Smith said the Government was committed to expanding trade and investment opportunities in the region.
"The South Australia-South East Asia Engagement Strategy is focused on identifying opportunities in attracting direct investment into South Australia, which will generate employment opportunities," he said.
"The State Government has also committed $15 million over the next two years for the creation of an Investment Attraction Fund. By partnering with international investors, South Australian businesses are opening up access to Asian export markets, bringing new money into the economy and creating local jobs."