Media Release
The 7th Annual Total Plant Management Conference, taking place in March 2016, will bring answers to some of your most pressing challenges – be it data, asset or resource management, it all falls under one umbrella.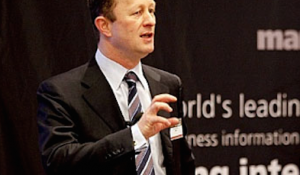 The plant on the last day of its operation wants the same as its first day. What you need is a 'smarter business and operational strategy' that will get you the best bang for your buck, across the different teams. Management of plants and assets is accompanied with countless and often competing demands of priorities, skills and resources. Initiatives like the Lean Concept and Six Sigma have been in existence for a period of time, but failure in deployment is one of the key problems in all these strategies. What the Australian industry needs now is authentic leadership as against assumed leadership that can ensure continuous improvement and lead the business on the way to success!
Hosted by Marcus Evans, the conference is a great opportunity to hear from inspiring speakers and network with industry representatives.
Delegates can look forward to an interactive panel discussion and gain practical insights with industry leaders from various industries (and just to name a few):
Sanjeev Gupta, Director Manufacturing, Biscuits & Snacks, South East Asia, Mondel?z International
Wayne Angus, GM Manufacturing, Asahi
Jay Dixit, GM Manufacturing and Operations, Gerard Lighting
Ali Farid, Operational Excellence Manager, Oceania, Givadaun
Gavin Cuevas, Operations Director, Oceania, Givaudan
Gary McLay, Branch Manager, Asset Systems, Wannon Water
Simon Webber, Group Manager Sewerage, Icon Water
Andre Olszewski, Manager, Qenos
You can choose from Two Streams following your own agenda during Breakout session on day one!
Stream One: Business Performance Improvement
Stream Two: Optimising Maintenance for Production Efficiency
Australian Manufacturing readers can get a 10% discount when registered with Estee Ang at Tel: +603 2723 6721 or Email: EsteeA@marcusevanskl.com.