Toyota Australia yesterday announced that current President and Chief Executive Officer Max Yasuda has been appointed to the newly created position of Chairman of the Board, effective May 1st, 2014.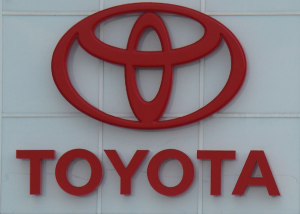 According to the press release by Toyota, the appointment will strengthen Toyota Australia's management team as the company prepares to begin with the process of shutting down its manufacturing operations and transitioning to a national sales and distribution company by the end of 2017.
"The next few years will be a turning point for the company as we work hard to support our employees and shape our future direction," said Mr Yasuda, who will oversee the Board of Directors and will provide independent advice to the leadership team as part of his responsibilities.
"The new role will allow me to provide more independent advice and support the decision making processes of the Board."
The appointment of Mr Yasuda to the position of Chairman of the Board triggered further re-shuffling in the company's management, as current Executive Vice President and Chief Operating Officer Dave Buttner will be assuming the role of President of the company, also effective May 1st, 2014.
Mr Buttner will be responsible for all operations, including Toyota Australia's transition to a sales and distribution company when it stops building cars by the end of 2017.
"Our focus during the next few years is to provide ongoing support to all of our employees as we transition to a sales and distribution company," Mr Buttner said.
"While doing this, we also need to ensure that we continue to deliver high quality and exciting new cars for our customers so that Toyota remains the number one automotive brand in Australia."
Prior to joining Toyota in 1987, Mr Buttner held various positions in manufacturing, production control, quality administration, production engineering, purchasing and sales and marketing.
Mr Yasuda started his career at the Toyota Motor Corporation, Japan, in 1972 and was appointed President and CEO of Toyota Australia in August 2007. Prior to this, he spent four years as Chairman and CEO of Toyota France.