Moreland-based printing business PMI will be receiving a grant worth $2.6 million from the $24.5 million Melbourne's North Innovation and Investment Fund (MNIIF) program, which is a tripartite agreement among the Commonwealth, Victorian Government, and Ford Australia.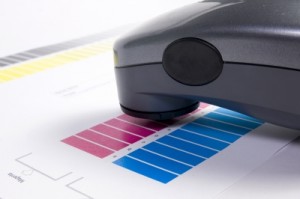 The $6.1 million project will see 110 new manufacturing jobs created in the region, with the grant enabling PMI to fund capital equipment to increase its share in the market for digital to-consumer products.
Federal Minister for Industry Ian Macfarlane, Victorian Premier Denis Napthine, Victorian Minister for Manufacturing David Hodgett and Ford Australia Director – Government Relations Ian Mearns announced the grant on Wednesday.
"This is good news for the Australian manufacturing industry and great news for Melbourne's manufacturing community in the northern suburbs," Mr Macfarlane said.
"The PMI project is an example of the type of innovative and high-tech investment in equipment that will allow Australian industry to transition into the advanced manufacturing sector."
"Melbourne's north has faced significant challenges recently. But these new investments are a show of confidence in the region and in the change of direction that is taking place in manufacturing which can be a catalyst for new jobs."
Dr Napthine also commended PMI Imageworks during his visit, saying the company is one of Melbourne's success stories, with a mission to become Australia's most technologically advanced digital printer.
"PMI is a leader in this hi-tech industry and a company with a lean structure and flexible production techniques to enable tight turnaround times," Dr Napthine said.
"These new investments in manufacturing show just how capable Victoria is when it comes to driving innovation in advanced manufacturing and services."
Meanwhile Mr Mearns said the project was another example of how the MNIIF was developing and diversifying manufacturing in the region.
"Ford is absolutely committed to transforming its Australian business, which is why we contributed to this Fund to support employees directly affected by our changes," Mr Mearns said.
For more information about the Fund visit www.ausindustry.gov.au