Toyota Australia's executive director of sales and marketing Tony Cramb has admitted that Holden's factory closure would make it difficult for Toyota to maintain its Australian operations, according to a report from News.com.au.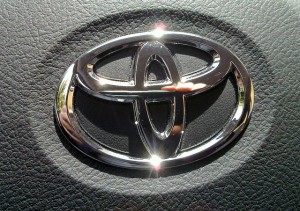 "If Holden were to leave it would be very difficult [to achieve cost savings from parts suppliers]," Mr. Cramb, told reporters at the company's Tokyo motor show. "I'm not saying it's impossible, I'm just saying it makes it far more difficult."
"If Holden goes … it would be more difficult for suppliers [to cut their production costs]."
The car manufacturer has disclosed that the future of its operations will be decided on the 'first half of 2014', a period that is earlier than previously forecasted. This could spell shutdowns of both Toyota and Holden factories within months, ending more than 90 years of automotive manufacturing in Australia.
Mr. Cramb says the Australian arm should be able to convince Toyota Japan that they will remain competitive to keep producing in the country.
"The next-generation Camry decision gets made in 2014, probably in the first half of 2014," said Mr. Cramb.
"We have to show them [Toyota Japan] the plan that they are convinced we can achieve in order to become globally competitive [compared to other Toyota factories which also make the Camry]."
Toyota Australia's Altona facility near Melbourne is one of nine factories where the Camry is made, including two in North America and one each in Japan, China, Russia, Thailand, Taiwan and Vietnam, according to the report.
A day earlier, the global CEO of Toyota, Akio Toyoda described the situation in Australia as "difficult" since they are in a business that needs to have economic viability.
"In order to continue the manufacturing there, we are cooperating with our suppliers on activities such as rationalisation and also cost reduction. We definitely think those activities are necessary."
"We have a very long history in operating in Australia. So going forward, working closely with our suppliers in Australia, we would like to aim at achieving sustainable growth."