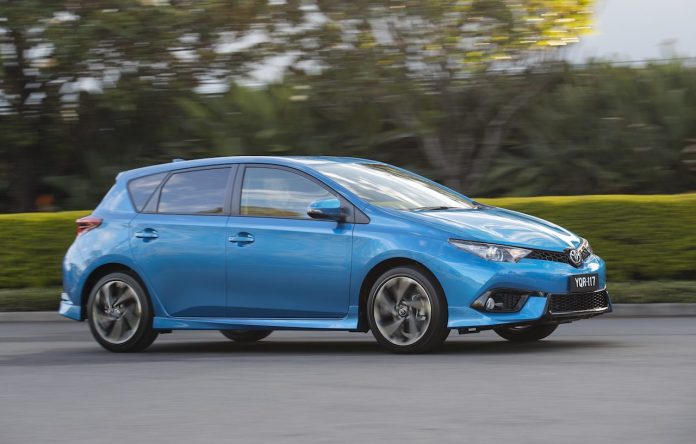 Toyota has introduced three new cutting-edge technologies for its Corolla hatch range to help the driver prevent or mitigate collisions in a wide range of traffic situations.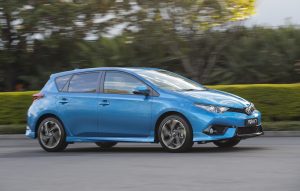 Toyota said the package – consisting of pre-collision safety system with forward collision warning and autonomous emergency braking, lane departure alert and automatic high beam – is now standard equipment on the top-of-the range $30,020 ZR hatch.
According to the company, this package is also available as a $750 option on the other hatch grades, Ascent, Ascent Sport, SX and Hybrid.
Toyota's pre-collision safety system consists of a windscreen-mounted camera and LIDAR (light detection and ranging) sensor that identifies and calculates the distance to vehicles ahead.
Upon detecting an impact risk, the system triggers audible and visual warnings and primes the brakes for extra stopping force.
"If the driver doesn't take action, the system initiates autonomous emergency braking to reduce the vehicle's closing speed," the company said in a press release.
Lane departure alert (LDA) also relies on the camera and LIDAR sensor to identify lane markings and alert the driver if the car begins to deviate from its lane without the turn signal being operated.
Toyota said all LDA-equipped vehicles have a specific function button on the steering wheel.
The third safety feature – automatic high beam for the headlights – detects when there is on-coming traffic or vehicles ahead and automatically switches between high and low beam for maximum illumination and vision in night-time driving.