Toyota is working on a program designed to provide support for ongoing workers at its Australian unit in Altona, Western Melbourne, when the company stops producing vehicles locally by the end of 2017.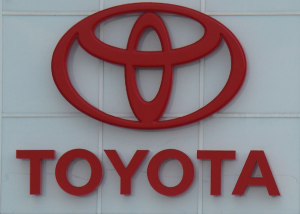 The program, whose scale and form is yet to be determined, will not only aim to provide support for the 2500 Altona plant workers set to lose their jobs in 2017, but will also look to honour the brand's 50-plus years of vehicle production in Australia and possibly create some jobs or job prospects for the engineers.
According to the article on Drive, the company is considering several options for the program, including continuing with smaller scale manufacturing of parts and accessories, setting up training programs or sanctioning the use of the brand's engineering facilities.
"We've got another group looking at what could be our legacy," Toyota's newly appointed CEO, Dave Buttner told Drive.
"I think it'd be rather sad if at the end of [20]17, after 53, 54 years manufacturing in this country we didn't leave some sort of legacy, a legacy that pays due respect to state and federal governments past and present, who have supported the industry significantly, the communities in which we operate."
He said no decisions had been made as to what the legacy might be and that all options were still open.
"Could we still utilise that plant in some way? Could we build service parts on a continual basis . . . could we build accessories? Could we continue the training and support we give to our suppliers and our dealers? We still have 20 engineers . . . whose only job is working with our suppliers. We have engineering resources that go and support the region. There's a whole lot of things we're considering, nothing definitive yet. As a board and as a company we're really keen to leave some sort of legacy."
The company is also considering the possibility of selling the land it owns at Altona in Victoria, although it is likely it will hold on to some of it as part of its "legacy" program.