Australians bought a record 1,136,227 cars in 2013, and the Toyota Corolla emerged as the country's best-selling vehicle in the last year.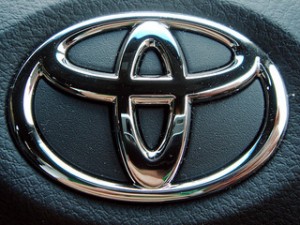 The success of the Corolla is a first for the Japanese car maker, as local customers bought 43,498 Corolla hatches and sedans, according to a media release from Toyota.
The Toyota Camry also further cemented its status as an iconic car by being Australia's top-selling mid-size car 20 years in a row.
Toyota Australia's executive director sales and marketing Tony Cramb attributes their sales achievement to the loyalty of the buying public, a wide selection of value-for-money vehicles and the support of their staff which includes employees, suppliers and dealers.
"Corolla takes the title of Australia's best-selling car with local motorists buying well over 1.25 million Corollas in a period spanning almost half a century," Mr Cramb said.
"This long-term success demonstrates clearly that each new generation of Corolla has addressed the needs of the customer at the time – and today's customers have made it clear the current 11th generation is the best Corolla ever."
"We produced 106,000 vehicles in Australia last year. Toyota remained the country's leading automotive exporter with more than 74,000 of these vehicles shipped overseas, primarily to the Middle East."
Mr Cramb says the company expects the economic and market conditions in 2014 to sustain strong sales for Toyota and the rest of the industry.
"Toyota is targeting in excess of 200,000 sales for the 10th time and we expect another solid result for the industry with more than one million sales for the seventh time," he said.
In terms of car sales the Toyota Corolla was followed by the Mazda3 (42,082), Toyota HiLux (39,931) Hyundai i30 (30,582) and Holden Commodore (27,766).
According to the media release from the Federal Chamber of Automotive Industries (FCAI), Toyota was the top selling brand of 2013 with 18.9 per cent of the market. It was followed by Holden with 9.9 per cent, Mazda with 9.1 per cent, Hyundai with 8.5 per cent and Ford with 7.7 per cent.
"Passenger cars remained the largest selling category in 2013 with 49.9 per cent of the market. However, this is a slight decrease compared to 2012, where passenger cars held 51.7 per cent of the market," said FCAI Chief Executive Tony Weber.
"The SUV and light commercial segments increased their share of the market in 2013, holding 29.4 and 18 per cent, respectively, compared to 27.6 and 17.8 per cent in 2012."
The 1,136,227 sales is 2.2 per cent higher than the 2012 sales result of 1,112,032 vehicles.