SAI Global is inviting interested parties to join its new Online Quality Management course, an online training module that provides the knowledge to conduct audits and understand a quality management system.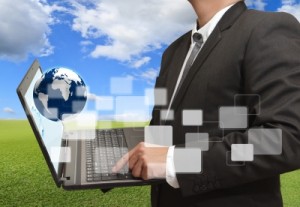 The course covers various topics such as an overview of quality management systems, QMS standards, review of quality management principles, QMS risk and risk management, the intent of ISO 9001:2008 and examination of how auditors should seek and capture objective evidence.
The course is recommended for current lead auditors and consultants who wish to expand their scope of expertise across multiple management systems. It is also ideal for those involved in auditing integrated systems, and those who already possess an auditor qualification and are just looking at expanding their skills.
Course takers can study anytime, anyplace, anywhere – as long as they have a computer and an internet connection. The estimated time to complete the course is approximately 8-10 hours. A 12-month timeframe is given to complete the course. The online portal also includes templates and documents to help with the study.
Upon successful completion of the course, participants should have obtained several learning outcomes such as the ability to explain the intent of each of the eight principles of quality management and the benefits of each principle, describe what risk-based audits are and describe the different approaches to incorporating risk into audits, and conduct an audit of an organisation against the requirements defined in ISO 9001, among others.
The course costs $1,125.00 (GST Exempt). Interested parties may register by contacting SAI Global's Customer Service team at 1300 727 444. You may also download the registration form and email to training@saiglobal.com, or fax it to 1300 727 888.
Click Here for more information.