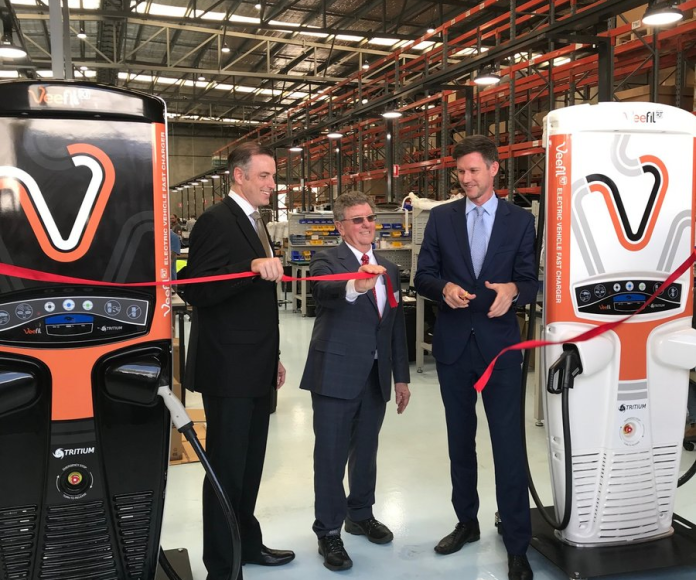 EV charging equipment manufacturer Tritium is undertaking an equity raising round to fuel its growth amid growing demand for its products worldwide.
The Adelaide based company is looking to raise $30 million from a combination of existing and new, sophisticated investors, as its production needs accelerate in the coming months.
Over the past four months, the company has secured deals to supply its DC fast-and high-powered chargers to the IONITY network in Europe, and to BOX ENERGI and SSA Marine in the United States.
Additionally, Tritium has inked a memorandum of understanding to supply Veefil-RTs to Tata AutoComp, India's leading auto-component conglomerate; and will also supply up to 88 Veefil-RTS to EasyGo, Ireland's first privately-owned EV charging network.
The company also has a unique deal in place to supply a number of its Veefil-RTS to Nissan to help support the automaker's sponsorship activities during the UEFA Champion's League Final in Spain this year.
David Toomey, Tritium's Chief of Staff and Head of Corporate Development, said the $30 million capital raise will value the company at $330 million.
"The raise has been very well backed by existing large shareholders and founders, with the full $30 million underwritten," Mr Toomey said.
"Tritium has proven itself a leader on the global stage in the most mature markets such as Norway and California, with large upside from mass market uptake in the EV sector still to come."
Tritium's CEO and co-founder, Mr David Finn, said the EV sector and resulting electrification of the transport industry is 'very close to a tipping point', with Tritium's high-speed charging solutions to accelerate this tipping point.
"There are very few opportunities around the world, let alone in Australia to invest directly in the e-mobility revolution while it's on its upwards trajectory," Mr Finn concluded.
Image credit: twitter.com/TritiumAus