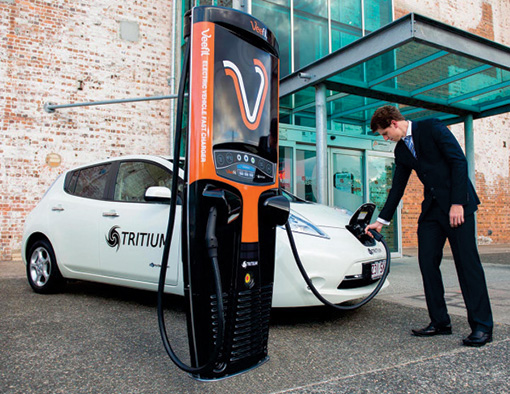 Queensland Treasurer Curtis Pit has visited the manufacturing facilities of Brisbane-based innovation firm Tritium, the developer of the award-winning electric vehicle charging system Veefil.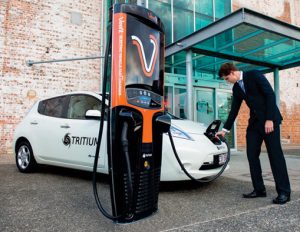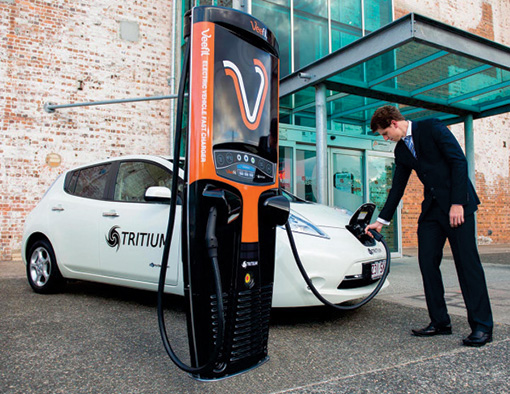 Mr Pitt said the new technology was designed and built in Brisbane with a $2.5 million support from the Palaszczuk Government's Business Development Fund, which is part of its Advance Queensland initiatives.
"This home-grown company is the first to receive funding from the Business Development Fund and it's exactly the type of innovative business that the Palaszczuk Government is looking to invest in," the Treasurer said.
"The Palaszczuk Government's investment, alongside matched investment from private sector co-investors St Baker Energy Innovation Trust and the Varley Group, will help this world-leading Queensland business bring its innovative tech products onto the market sooner."
Launched in 2013, the Veefil® Electric Vehicle Fast Charger has the ability to charge an EV 20 times faster than plugging it into the wall at home, and to add 50km range to an EV battery in just 10 minutes.
In 2014, the company partnered with Shanghai-based electric product manufacturer SSE to roll out this ground-breaking technology on a global scale. A year later, Tritium was approached by Charge Point, the world's largest electric vehicle charging network, to install its fast charging stations across the country.
To keep up with the growing demand from international market for its product range, the company moved to a new cutting-edge facility at the beginning of 2016.
Tritium CEO David Finn said that the company was in the final stages of the commercialisation journey for its Veefil station.
"Our fast charging technology is providing drivers of electric vehicles greater convenience to charge their cars anywhere," Mr Finn said.
"Backing from the Palaszczuk Government will allow us to expand our R&D, manufacturing and sales workforce, as well as finalise expansion at our new manufacturing facilities in Brisbane."
The $40 million Business Development Fund invests from $125,000 up to $2.5 million in matched funding, alongside private sector co-investors to help businesses transform their ideas and innovations into commercial realities.