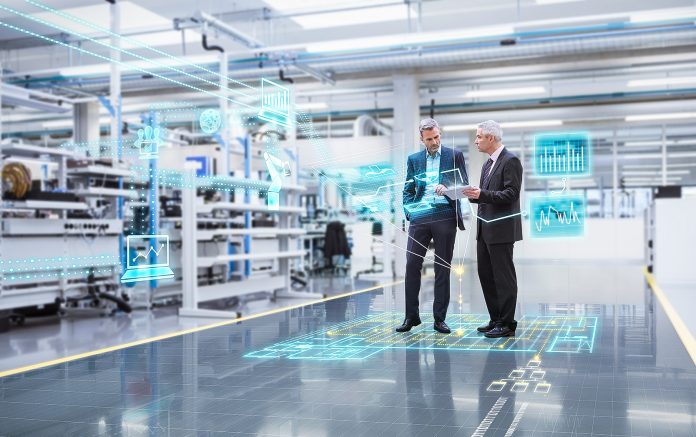 Students at the University of South Australia (UniSA) will have the opportunity to work with some of the most advanced Product Lifecycle Management software, thanks to a $450 million commercial value grant provided by software giant Siemens.
Making the announcement at UniSA's new futuristic museum, MOD., Siemens chairman and CEO, Jeff Connolly said the grant was part of the company's commitment to invest more than $1 billion in advanced PLM software to select universities nationally to ensure that students develop the skills needed to successfully participate in the fourth industrial revolution (Industry 4.0).
"I'm delighted to announce the grant of Siemens PLM advanced industrial software with a commercial value of $450 million to UniSA," Mr Connolly stated.
"It demonstrates the great partnership we have with the state of South Australia and our commitment to working with great educational institutions to build the workforce of the future."
University of South Australia Vice Chancellor Professor David Lloyd says the partnership with Siemens Australia will see the transfer of world-leading industrial software to train students for work in cutting edge advanced manufacturing.
"It's exciting to think that our students will soon have access to the same software used to design and develop everything from Space X, the Mars Curiosity Rover, Maserati Ghibli and other world leading innovations such as the digital shipyard for Newport News (US) where aircraft carriers are built," Professor Lloyd said.
"Not only will it give our students experience of an industry 4.0 environment, it will also deliver huge benefits for manufacturing research at UniSA and, for the industry partners we work with every day, to support innovation and enterprise."
He said the Siemens PLM software grant provides a suite of advanced PLM software and ensures UniSA will have access to the same advanced software, processes and best practices that are used to develop some of the most sophisticated global products and systems in industries including automotive, aerospace, shipbuilding, high-tech electronics and more.
"Across defence, space, mining, the environment, and biomedical technology – it will allow us to model and prototype new ideas and give our students experience of advanced technology in the production of things, systems and processes," Mr Lloyd continued.
"This investment is really farsighted, and we are delighted to be working with Siemens to deliver graduates with the skills and knowledge to shape and transform industry in the future."
Minister for Defence Industry, Christopher Pyne said the software grant – the largest of its kind in Australia – will provide young South Australians with training in some of the most advanced shipbuilding design and production software in the world.
"Ensuring young Australians are trained and ready to take up roles in the shipyards that will build the Future Frigates, the Future Submarines and the Offshore Patrol Vessels is a vital task," Minister Pyne said.
"This new venture between Siemens and UniSA will help in creating the workforce base we will need here in South Australia to make the most of the Turnbull Government's record $90 billion investment in shipbuilding."