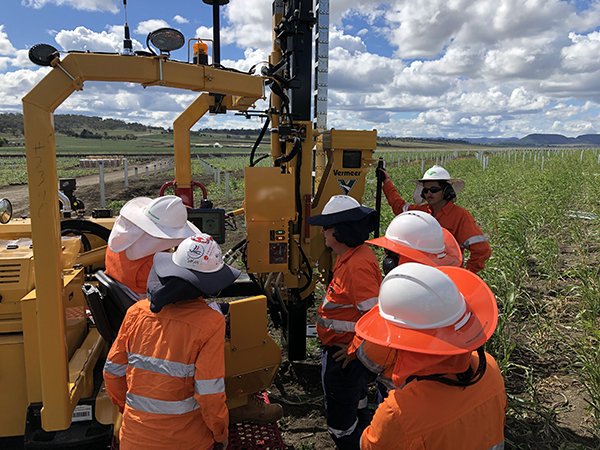 Construction has commenced on the $125 million Warwick Solar Farm that will enable the University of Queensland (UQ) to become 100% renewable by 2020.
Located at Sladevale, about 5km north of the Warwick town centre in the Southern Downs region of Queensland, the 64 megawatt solar farm will make UQ the world's first major university to offset 100% of its electricity use from its own renewable energy asset when it achieves first generation by early 2020.
University of Queensland Vice-Chancellor and President Professor Peter Høj, who officially launched the project last week, said the UQ Warwick Solar Farm will employ about half a dozen staff – including a UQ facility manager – on an on-going basis.
"At UQ, we are unashamedly committed to being a leader in sustainability and the renewable energy sector," Professor Høj continued.
"We are proud to become a part of the Southern Downs community through this project, and to help generate regional jobs in our home state.
"This will become a centrepiece of our education and research into renewables, and the Southern Downs region can expect regular visitors from UQ and further afield over the 25-year life of the solar farm."
Overseeing the Project is Sydney based construction company Lendlease, with a number of local suppliers also involved in the early stages of the project.
One fully operational, the solar farm will generate 160,000 megawatt hours of renewable energy each year, displacing carbon dioxide emissions equivalent to taking almost 50,000 cars off the road.
Image credit: www.uq.edu.au