Environment Minister Mark Speakman has launched a model to help towns plan a transition to 100% renewable energy consumption in the town of Uralla, New South Wales.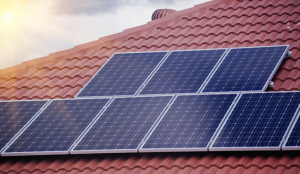 The Zero Net Energy Town Blueprint has been funded through the Government's Renewable Energy Action Plan and is set to identify how a community could satisfy its energy needs from renewable energy in a competitive way.
"The Zero Net Energy Town blueprint has the potential to attract renewable energy investment, to build community support and to increase local renewable energy expertise," Minister Speakman said.
The reason why Uralla was selected to be the Z-NET Case Study Town was its demonstrated track record in working on sustainability and the very strong support shown by its local community, business and government to pursue 100% renewable energy.
According to the Blueprint, Uralla could generate 40-70% of its energy needs within five years, through energy efficiency and small scale renewable energy generation.
By applying cost-effective energy efficiency actions such as replacing hot water units and installing residential solar panels, Uralla could save up to $2.2 million per year.
Both Uralla's Plan and the Z-NET Blueprint were funded by the NSW Office of Environment & Heritage.
According to the official announcement, over 20 other towns have contacted the project coordinator, Starfish Initiatives, to express interest in taking part in a similar project.
The Blueprint is expected to be picked-up by up to two dozen other towns across the country.