Adidas has introduced a customisable, 3D printed midsole called Futurecraft 3D that is set to allow anyone to get the perfect-fitting shoe made on the spot.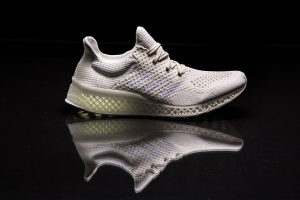 "In its 3D concept, which provides the ultimate personalised experience for all athletes, Adidas created a unique combination of material and process. The production breakthrough will take the running shoe standard to the next level, offering unprecedented individualised support and cushioning for every foot, to enable athletes to perform at their best," the company said in a news release.
According to Adidas, the 3D printed midsole is only the first chapter of a larger Futurecraft series set to introduce "more ground breaking design innovations" in the next six months.
Adidas teamed up with Materialise, a Belgian pioneer and leading specialist in 3D printing, to develop Futurecraft 3D.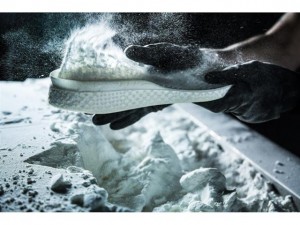 Materialise has over twenty years of additive manufacturing experience.
"Futurecraft 3D is a prototype and a statement of intent. We have used a one-of-its-kind combination of process and material in an entirely new way. Our 3D-printed midsole not only allows us to make a great running shoe, but also to use performance data to drive truly bespoke experiences, meeting the needs of any athlete," said Eric Liedtke, Executive Board Member of Adidas AG, responsible for Global Brands.
"Futurecraft is our sandbox. It is how we challenge ourselves every day to explore the boundaries of our craft. Driving material and process innovation, bringing the familiar into the future. Marrying the qualities of handcrafting and prototyping with the limitless potential of new manufacturing technologies. Futurecraft is stripped back – fast, raw and real – it is our approach to design," said Paul Gaudio, Creative Director, Adidas.