Valence Industries announced an increase in the ore reserve at its Uley graphite project in South Australia by 38%, from $65 to 90 million.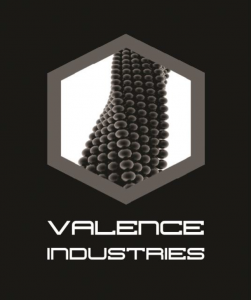 "The increase in estimated project returns does not at this stage attribute any value to the Company's strategy to increase production of higher value, advanced manufactured graphite product from 5% of output, as assumed in the January 2015 Feasibility Study, to 40% of total output. The resource expansion program continues and with the recently announced 43% increase in graphite Ore Reserves only based on completion of 35% of the program," the company said in the announcement.
"Any additional increase in 2 reserves from the balance of the drilling program would be expected to have a further positive impact on project returns."
The January Feasibility Study reflected the continued focus by Valence Industries on a program of advanced manufacturing shifting the emphasis from bulk tonnages to value added product lines and increased margins.
It defined an advanced manufacturing program for Valence Industries with two aspects, including base flake graphite concentrate production at the Uley graphite site combined with advanced product handling facilities near the port of Adelaide.
The company also announced that the internal rate of return has also increased from 46% (reported in January) to 47% after the successful upgrade conducted last month.
"This significant and highly positive revision to the Feasibility Study for the Uley GraphiteTM Project highlights its compelling commercial viability. Furthermore, the Project's significant uplift in NPV to $90m suggests significant value upside in the company as this equates to more than double Valence Industries' current market capitalisation," said Valence Industries MD and CEO Mr Christopher Darby.
The Uley mine, which is located 23km from port Lincoln, is Australia's only graphite mine and is widely recognised as a globally significant area of flake graphite mineralisation.