With Australia's reputation for manufacturing high-quality products, the country needs to shift from producing commodity products to growing, processing and supplying premium produce in order to take advantage of the huge opportunities available for the food processing industry, according to international consultancy firm Deloitte.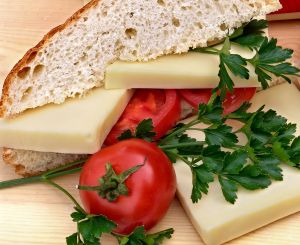 Deloitte has identified value-added food processing as one of the 25 growth hotspots with the biggest potential to boost Australia's growth trajectory in its report Positioning for Prosperity? Catching the Next Wave.
"This is a sector in transition with a shake out of well-established players occurring alongside the emergence of specialists operating in the premium space where they are in a great position to exploit new market growth," said Rob McConnel, Deloitte agribusiness leader, in a media release.
"Similar to the fluctuations of the wider agribusiness sector, the local food processing sector has had a bumpy ride of late. The lower value, higher volume end of the market has struggled to compete with overseas processors not weighed down by a strong Australian dollar (A$) and relatively high input costs from labour and electricity."
Mr McConnel said the opportunity for Australia lies in being a "delicatessen" to Asia, which means offering high-value, high-margin products that the growing Asian middle class market is willing to pay a premium for.
"New Zealand has already done this, showing standout success in global dairy markets and turning its might in agribusiness into downstream manufacturing dominance as well. We are seeing increased interest from investment groups such as private equity, corporates and sovereign wealth funds in Australian food processing assets," he said.
"This is being driven by factors such as retailers' desire to virtually integrate their supply chain, trace produce from farm to store and significant upside in the agribusiness growth sector overall.  While exposing them to the upside, investing in a number of areas within food processing can help these investors to reduce their exposure to some of the variability of primary production assets including commodity prices."
"Undoubtedly the strength of the A$ has hurt the food processing sector. However, there are other factors at play including our cost base as a manufacturing country driven by high labour and energy costs. Another inhibitor to competitiveness is the way which we regulate our food industry currently, with embedded costs further hurting our cost competitiveness," Mr McConnel continued.
The mining industry continues to be the sector that provides the most growth opportunity for Australia, followed by the 'Fantastic Five' which are Gas, Agribusiness, International education, Tourism, and Wealth management.
Food processing is included in the list of 19 'growth pockets' which also include Clean coal, Gas transport, Next-gen solar, Medical research and Residential aged care, among others.