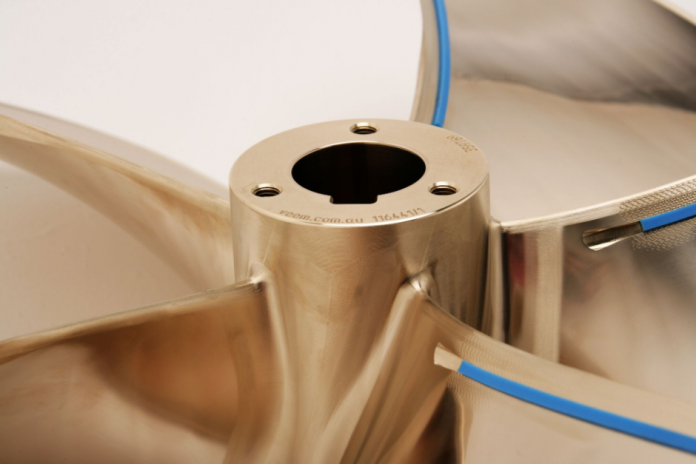 Marine technology company Veem limited has received an order from BAE Systems Maritime Australia, head contractor for the Hunter Class Frigate Program (HCFP), for the manufacture of a pilot propeller blade for the future frigates, set to be among the most advanced anti-submarine warships in the world.
VEEM will produce the pilot propeller blade under the guidance of Kongsberg Maritime, one of the platform equipment providers for Type 26, the reference ship design for the Hunter class frigates.
Managing Director Mark Miocevich said the purpose of the $180,000 order was to enable the company to formally demonstrate it has the propeller manufacturing capability to deliver into the HCFP supply chain.
"As a world leader in precision CNC-machined propellers, VEEM looks forward to working with BAE Systems Maritime Australia and Kongsberg Maritime on this pilot propeller blade and is very confident of being able to meet the exacting specification, having previously delivered blades to defence clients around the world," Mr Miochevich said.
According to the company's statement, contract award for the propeller and brake blade manufacture for the first batch of three Hunter class frigates is anticipated in 2022.
Image credit: https://veempropellers.com/