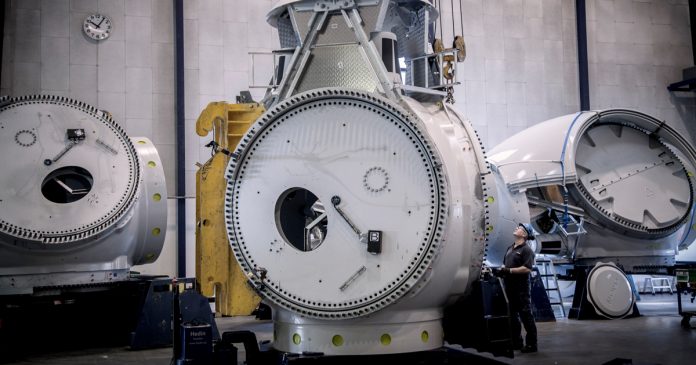 Danish-headquartered Vestas has partnered with local Victorian contractor Marand to build and assemble wind turbine components at a new facility located in the former Ford Motor manufacturing site.
The $3.5 million facility, which forms part of the Vestas Renewable Energy Hub (VREH), will be responsible for the assembly of 100 turbine hubs and 50 drive trains for the 180MW Berrybank Wind Farm and the 336MW Dundonnell Wind Farm.
Victorian Premier Daniel Andrews said the project will train hundreds of local staff in wind turbine maintenance and see wind turbine component assembly in Australia for the first time in over 10 years.
"Victoria is the renewable energy capital of our nation and thanks to this new facility, we're putting Geelong at the centre of it – this is great for jobs and great for Geelong," the Premier said.
"Whether it's the VRET or our Solar Homes Program, we're driving down the energy costs for families, supporting local businesses and creating thousands of jobs."
Full production of these wind turbine parts for the Berrybank and Dundonnell wind farms is expected to start in August.
Image credit: https://www.premier.vic.gov.au