Minister for Manufacturing David Hodgett yesterday opened the Victorian Manufacturing Showcase 2014 at the Chisholm Institute in Dandenong, which presents success stories in the sector and promotes the state as the "hub of manufacturing" in Australia.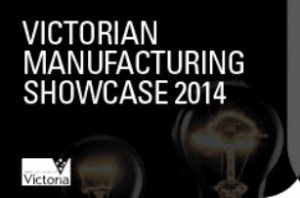 A joint venture between the State Government's Victorian Government Business Office network and the Industry Capability Network, the showcase will serve to highlight the diversity and ingenuity of Victorian manufacturing firms.
"The Victorian Manufacturing Showcase 2014 is themed around 'Embracing Change and Opportunity' and is open to hundreds of manufacturers. Participants are able to see how other manufacturing businesses are evolving through innovation in areas such as product design, research and development, information and communications technology and leadership," Mr Hodgett said in a media release.
"The showcase is also a platform to emphasise opportunities for manufacturers who have embraced innovation, whether they are in food, advanced materials, defence, infrastructure or mining and transport."
Mr Hodgett said the showcase was set up in response to the changing needs of the manufacturing community and represented a coordinated way of opening doors for all manufacturers to future industry sectors.
"In particular, the Victorian Coalition Government has been very active in promoting diversification in the automotive supply sector and the many industry speakers at the showcase provide a wealth of insight and experience. The showcase also assists manufacturers to understand the requirements for market entry into new sectors including relevant rules and regulations, product timelines and requirements, and supply chain needs," Mr Hodgett said.
"The Coalition Government has outlined a clear vision for job creation in Victoria, and programs such as these which support local manufacturers' right around the state are an important component in our Jobs in the 21st Century plan to create 200,000 new jobs over the next four years. This plan includes the new $30 million Manufacturing, Innovation and Technology Fund as well as more funding to connect our manufacturers with global markets."