South Australian high tech companies eyeing the Chinese market will have a chance to enter through that door with a new initiative between the state government and the city of Qingdao.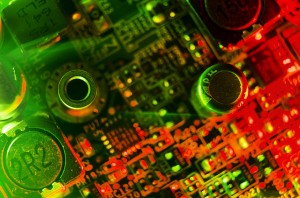 South Australia has signed the SinoSA House Head of Agreement for the development of networks with the city of Qingdao to enable future engagement between SA and Chinese companies.
With the signing of the Agreement, SA high tech companies will be able to open subsidiaries in China, with the SinoSA House comprising office, laboratory and manufacturing space in the Qingdao National High-Tech Development zone.
The announcement was made by Science and Information Economy Minister Gail Gago in Qingdao, Adelaide's Sister City, where she is leading a delegation of South Australian education, science and industry officials.
"South Australia is a technology exporter with a pipeline of high-tech companies looking for markets to engage in," the Minister said.
"This is a huge step in helping South Australian high-tech companies to capture global markets for export and growing their head office and major manufacturing work at home in SA. Helping to promote our international connections and export is of vital importance to this Government."
The Initiative is set to generate significant job growth for SA high-tech companies.
"It is anticipated that through this arrangement BioSA will assist companies with the establishment of subsidiaries and joint ventures in Qingdao to allow export of high-tech products and services. The SinoSA House tenants will be supported by management and dedicated staff that have experience in bringing high-tech products to market in China," said BioSA Chief Executive Dr Jurgen Michaelis.
"Forming joint ventures with Chinese companies that will also be based in the incubator is a significant part of the initiative."