Victorian Minister for Manufacturing David Hodgett said the Coalition Government supports Geelong's emergence as a leading advanced materials R&D and manufacturing centre despite the challenging times the region is currently facing.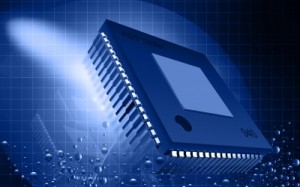 "It has been a challenging time for manufacturing in Geelong but the growing body of expertise and research facilities focused on advanced materials is opening up new opportunities for local companies," Mr Hodgett said, speaking at the annual Frontier Materials Conference presented by Deakin University on Tuesday.
"The development and use of new technologies by industry is critical for lifting productivity and ensuring global competitiveness."
"This includes advanced materials such as carbon fibres and composites, improving the performance of textiles and fabrics, and new materials that can resist corrosion, store energy and modify their shape and texture."
Mr. Hodgett said Deakin University's work on the Institute of Frontier Materials is a prime example of how stronger pathways can be forged between research institutions and industry to boost innovation and productivity.
"The people here today are the innovators and entrepreneurs of the future, and it will be their drive and ideas that help the region to transform and thrive," Mr. Hodgett said.
The Coalition Government has provided $10 million through the Science Agenda Strategic Project Fund towards the establishment of the Australian Future Fibres Research and Innovation Centre and the Carbon Nexus facility at Deakin University's Geelong Technology Precinct, according to the media release.
Innovative carbon fibre and materials research will be conducted in the $34 million Carbon Nexus facility, with a new carbon fibre pilot line and research line due to be operational this month.
"We have also committed $500,000 for the Victorian Centre for Advanced Materials Manufacturing, a partner in the Carbon Nexus project, to deliver the Carbon Fibre Initiative to increase local industry uptake of carbon fibre in manufacturing," Mr. Hodgett said.
"Through the Greater Geelong Industry Fund we are also been supporting innovative Geelong companies with the capacity for growth such as the $250,000 grant to Carbon Revolution. This is the only company to successfully commercialise a single piece carbon fibre wheel, and the funding will help expand its manufacturing capability as it develops new export opportunities."