In a bid to attract new investments in its wind power industry and create jobs, the State of Victoria will change its wind farm planning laws.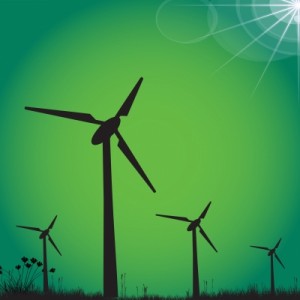 "Renewable energy creates jobs, drives growth and helps us maintain our lifestyle and protect our environment. Victoria is open for business. Investors want to come to Victoria and back renewable energy," said Premier Daniel Andrews in a media release.
Some of the most crucial changes that will be implemented are the reduction of the household veto for a proposed wind turbine development from 2km to 1km from a dwelling, and the return of development approval decisions to the office of the planning minister. Further, local councils will be in charge of regulating both new and already operational wind parks.
"We said we would restart the industry by encouraging community wind farms and today we're keeping our word. These changes will support our wind farm industry – creating jobs, providing clean energy to our homes and minimising our impact on the environment," said Minister for Planning, Richard Wynne.
The Labor Government also announced the development of a Victorian Renewable Energy Action Plan, which will attract Victoria's share of renewable energy investment.
"The previous Government destroyed the industry and we have already started picking up the pieces. Our $200 million Future Industries Fund will work with the renewable energy sector to create jobs and investment," said Minister for Industry, Lily D'Ambrosio.
A $20 million New Energy Jobs Fund will be established to offer support to community groups and businesses developing renewable energy projects.
The announced changes have been welcomed both by the industry and Australia's Clean Energy Council.
"It is fantastic to see the Andrews Government recognising the need for change, and acting to address some of the most draconian parts of the former government's legislation. This is clearly a step in the right direction," said Clean Energy Council Policy Director Russell Marsh in a media release.
According to Mr Marsh, the ongoing review of the national RET by the Federal Government has led to an 88% reduction in investment in large renewable projects such as wind farms across the country last year.
"The RET remains the industry's highest priority and we need to secure bipartisan support for a strong RET to return investment and stability to the renewable energy industry," he said.
"Once that happens, our industry looks forward to working with the Victorian Government to build renewable energy infrastructure and pass the many benefits of that onto rural and regional parts of the state. As well as providing direct employment, wind farms provide flow-on benefits to local contractors, suppliers, shops, restaurants, accommodation providers and much more while wind farms are being constructed."
Australia is set to attract $36 billion in renewable energy investment by 2020.