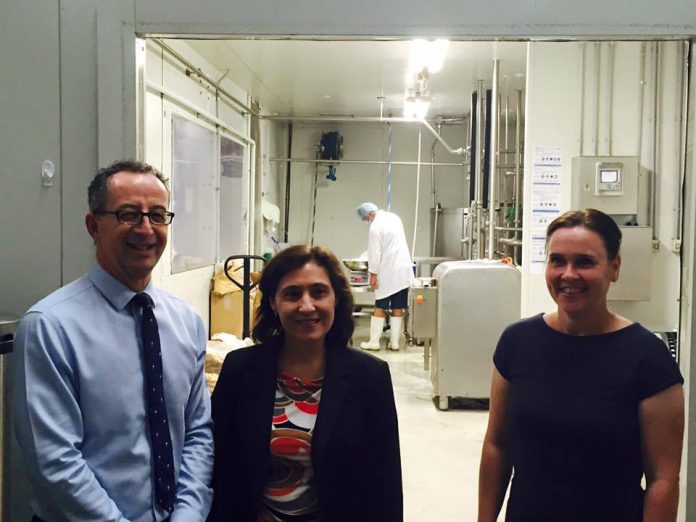 Victorian ice cream maker Harry and Larry's has won a top award at the 2016 Sydney royal Cheese and Dairy Produce Show for its gourmet Peanut Butter Fudge ice cream.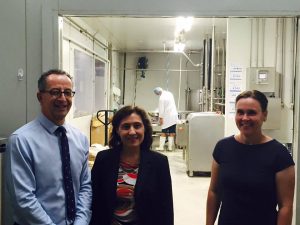 Member for Brunswick Jane Garrett congratulated the company on winning the Champion Premium Ice Cream or Gelato Award, saying the ice cream maker was a "fantastic reflection" of the innovative and unique community.
"We are proud to be supporting local businesses like Harry and Larry's which continue to create jobs for the Brunswick community," Ms Garrett added.
The ice cream maker, which began manufacturing ice cream for its own retail stores in 1994, recently received a $12 million grant as part of the Melbourne's North Innovation and Investment Fund (MNIIF).
The company plans to invest the money in a larger, state-of-the-art factory, creating approximately 30 new jobs in the process.
Minister for Industry Lily D'Ambrosio, who visited the company's manufacturing facility in Brunswick on Monday, took the time to encourage other local manufacturing businesses to apply for funding to expand and create new jobs under the Andrews Labor Government's $46.5 million Towards Future Industries: Victoria's Automotive Transition Plan.
She said the plan includes the Local Industry Fund for Transition (LIFT), which offers grants of up to $2 million to support job creating projects in Melbourne's North, West and South-East and the Geelong Region.
"As we transition away from traditional auto industry manufacturing, it's vital that we support high-tech manufacturing businesses like Harry and Larry's that are innovating, growing and creating new jobs," the Minister said.
"Whether it's Harry and Larry's ice cream in Brunswick or a plastics business in Dandenong – the manufacturing sector employs 250,000 Victorians across 20,000 businesses, and we are committed to growing the sector and creating new jobs."
Applications for funding under LIFT are now open, with more information available at www.business.vic.gov.au/support-for-your-business/grants-and-assistance/local-industry-fund-for-transition.