Minister for Manufacturing David Hodgett and Victorian auto companies have held talks with Senior Executives from Ford and General Motors (GM) in Chongqing and Luizhou as part of the Victorian Coalition Government's 10-th trade mission to China.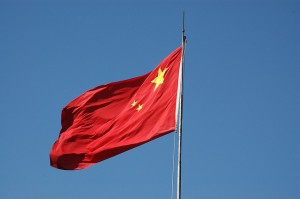 Mr Hodgett, who is leading the mission together with Minister for Employment and Trade, Louise Asher and Minister for Agriculture and Food Security, Peter Walsh, said the meetings offered Victoria's automotive companies of the delegation a great opportunity to showcase their special skills.
"The Victorian Coalition Government is working closely with major automotive manufacturers in China to retain our world-class automotive supply base by assisting local suppliers to develop new technologies and to enter new markets. Victoria's automotive companies on this trade mission offer world class capabilities in the design, engineering and manufacture of automotive parts and components," Mr Hodgett said.
"The Victorian automotive sector has a highly skilled workforce and is supported by world-class R&D institutions – many of which have well developed collaborative projects and programs with Chinese companies."
He said the Victorian Coalition Government was working to intensify collaboration with companies already present on the Chinese market and to seize new business opportunities that would enable future economic growth.
"Victoria's economic future depends on expanding and deepening our engagement with rapidly growing economies, such as China and other emerging economies in Asia. The Napthine Government is keen to build on the work of companies that are already trading with China but we are also seeking to expand and develop new business opportunities while we are here," Mr Hodgett said.
"The purpose of the trade mission to China is to understand the challenges and opportunities of this nation's huge market and to seek collaborative projects in the automotive industry. This delegation has been working with Ford and General Motors in China to identify opportunities for mutually beneficial projects and potential joint ventures."
He said innovation was key to Victoria's success across all areas of industry.
"Victoria not only generates brilliant ideas, we manufacture and market them to the point where they become global standards," Mr Hodgett said.