Victorian start-up SmartStent has won the inaugural MedTech's Got Talent Challenge for its next generation brain-machine interface — a patented technology which gathers and decodes brain signals to control devices such as prosthetic limbs.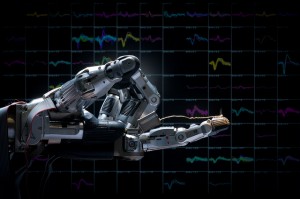 SmartStent is a Melbourne-based start-up company founded by three leading Melbourne-based clinicians, Dr Thomas Oxley, Dr Nicholas Opie and Dr Rahul Sharma, who identified the need for new technology to assist patients in their care.
According to the media release by the Premier of Victoria, the MedTech's Got Talent Challenge supports and recognises the achievements of the brightest medical technology entrepreneurs in Victoria with support from the Victorian Coalition Government through its Enabling Technologies Skills Strategy — Small Technologies program, which is open to students, recent graduates or post-doctoral students employed by a Victorian-based institution or company.
"The work being undertaken by SmartStent to commercialise this game-changing technology exemplifies the cutting-edge capabilities of Victoria's world class medtech sector," said Minister for Technology Gordon Rich-Phillips.
"Through its participation in the MedTech's Got Talent Challenge, SmartStent and its fellow finalists have attracted greater attention in the marketplace, while also undertaking an accelerated technology development program including intensive mentoring and a range of business workshops. It is testament to this innovative program's success that a number of finalist teams, including SmartStent, are in advanced discussions with private funders to support their medtech innovations."
25% of Australia's medtech companies are based in Victoria; the medtech industry is expected to show continued growth in the future, capitalising on increased demand in both developed and emerging markets.
The Victorian Government supported the MedTech's Got Talent program with $278,000 in funding.