One of Europe's highest-paid executives, 68-year-old Martin Winterkorn has resigned his position as Chief Executive Officer of Europe's biggest car maker amid a widening emissions scandal.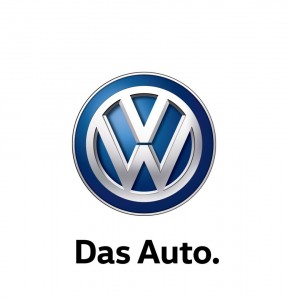 German carmaker Volkswagen was accused last week by the US Environmental Protection Agency of rigging US emissions tests.
The Agency claims that Volkswagen has been installing a device in its diesel vehicles to run maximum anti-pollution controls only when emissions tests were taking place.
The company admitted that some diesel cars in the United States were equipped with software built to fool emissions tests.
According to the media release, 11 million cars worldwide contained the software, although the company did not clarify whether the software was also used to deceive regulators in other countries.
In a statement, Winterkorn took responsibility for the emissions cheating scandal that has gravely damaged the carmaker's reputation.
"I am shocked by the events of the past few days. Above all, I am stunned that misconduct on such a scale was possible in the Volkswagen Group. As CEO I accept responsibility for the irregularities that have been found in diesel engines and have therefore requested the Supervisory Board to agree on terminating my function as CEO of the Volkswagen Group. I am doing this in the interests of the company even though I am not aware of any wrong doing on my part," Winterkorn said.
"Volkswagen needs a fresh start – also in terms of personnel. I am clearing the way for this fresh start with my resignation. I have always been driven by my desire to serve this company, especially our customers and employees. Volkswagen has been, is and will always be my life. The process of clarification and transparency must continue. This is the only way to win back trust. I am convinced that the Volkswagen Group and its team will overcome this grave crisis."
Winterkorn was credited with transforming Volkswagen into a global car giant.
The revelations regarding the emissions testing scam have cast a shadow over the "Made in Germany" brand name and have significantly battered the reputation of the entire highly regarded German auto industry.
The US Environmental Protection Agency said the company could face penalties of up to $18 billion, more than its entire operating profit for last year.
"Using a defeat device in cars to evade clean air standards is illegal and a threat to public health. Working closely with the California Air Resources Board, EPA is committed to making sure that all automakers play by the same rules. EPA will continue to investigate these very serious matters," said Cynthia Giles, Assistant Administrator for the Office of Enforcement and Compliance Assurance.
"Working with US EPA we are taking this important step to protect public health thanks to the dogged investigations by our laboratory scientists and staff. Our goal now is to ensure that the affected cars are brought into compliance, to dig more deeply into the extent and implications of Volkswagen's efforts to cheat on clean air rules, and to take appropriate further action," said Air Resources Board Executive Officer Richard Corey.