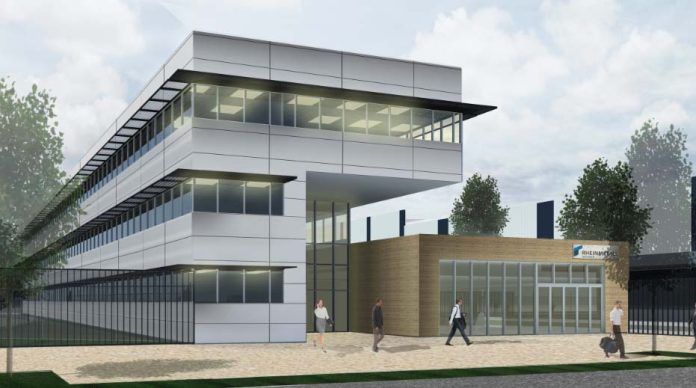 Watpac has announced that it has been appointed as the managing contractor to build the $170 million Rheinmetall Defence Australia Military Vehicle Centre of Excellence (MILVEHCOE) at Redbank, in Ipswich.
According to the company, earthworks for stage 1 of the two-stage project are expected to start by mid-year, with the facility to be completed by the end of 2020.
"As Stage 1 Managing Contractor, Watpac will work closely with the project's design team to finalise design development and the master program," the company said in a statement.
"Once constructed, the facility will include a production and warehouse building, RME building, administration building and associated infrastructure including car parking, hard standing, services connection and landscaping."
Qld Minister for State Development, Manufacturing, Infrastructure and Planning Cameron Dick said the establishment of Rheinmetall's Australia-New Zealand Headquarters and Military Vehicle Centre of Excellence in South East Queensland was a key element of the company's LAND 400 bid.
He said the facility, which will be the base for Rheinmetall to deliver the $5.2 billion LAND 400 Phase 2 contract, will support 300 jobs a year over two years.
"Watpac has built several large-scale construction projects across Queensland and is committed to using the highly-skilled construction workforce at Ipswich and across South East Queensland. The MILVEHCOE's location at Redbank puts it in the heart of the largest heavy vehicle manufacturing and sustainment hub in the country," Mr Dick continued.
"This facility will be Rheinmetall's largest presence outside of Germany, and will manage the delivery and continued development and sustainment of the initial 211 Boxer combat reconnaissance vehicles under LAND 400 Phase 2, and accommodate Rheinmetall's other defence projects."
"It will serve as a regional hub with an expected program of continuous design, manufacture and support for up to 5000 military vehicles across Australia and the Asia Pacific."
(Artist impression of Rheinmetall's future Queensland-based MILVEHCOE)
Image credit: www.dsdmip.qld.gov.au/LAND400